Reading Time:
5
minutes
A few weeks ago, I attempted to ride my first gravel route build, The Tour of Scugog.
The Tour of Scugog was planned as a long but relatively easy route following gravel roads and rail trail into Lindsay before turning onto the Victoria Rail Trail, then finishing on a hilly 45km stretch of hopefully gravel roads, along Ballyduff and McKee.
As I set out on my maiden voyage, everything went to plan until I turned off the Victoria Rail Trail, when I encountered a horrible section of Ballyduff Rd., throwing my timing out the window, ultimately causing me to cut my losses and take Hwy 35 and 7 back to the start.
A full write-up of that day is available here, Tour of Scugog – A Route in Progress.
The goal today, to finish what I started and ride Ballyduff east of Hwy 35.
I will call out that without knowing what was in front of me and without wanting to add any undue risk as far as timing was concerned, I decided to ride McKee and Ballyduff first, meaning I was heading in the opposite direction of the true route, but would then focus on expanding the heat map for the ride home.
East along McKee and Ballyduff to Hwy 35
The route today started at Purple Hills Conservation Area, heading east on Coates Road. Coates is a 4km stretch of sandy gravel that bypasses the usually noisy Oshawa Clay and Target Club, silenced today due to lockdowns.
From there, I turned north on Russel Road, bypassing Byers Rd., a famous stretch of sand from the Durham Destroyer – I'm Not Worthy – Century Route, and Port Perry Hoskin Airport, home of one of the fanciest wind directions indicators I've ever seen.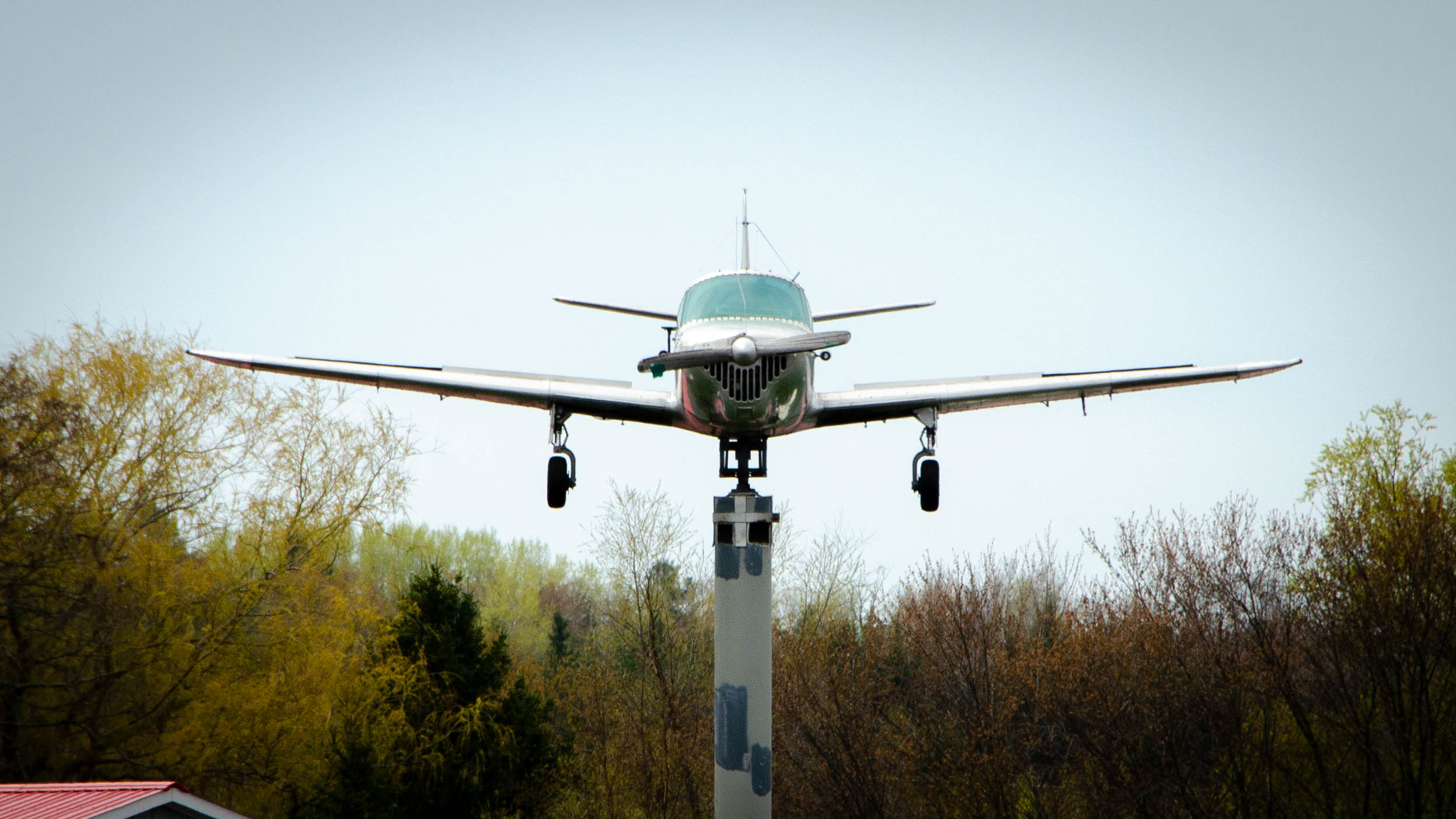 After a short stretch of the paved and wide-shouldered Regional Road 19, I eventually made my way to McKee Road, a key part of the way home on both the Tour of Scugog and Durham Destroyer – I'm Not Worthy routes.
As you can see above and below, McKee Road is an almost perfect 11km stretch of rolling gravel road.
As I noted above, when I did the Tour of Scugog, the stretch of roads, especially Ballyduff, from the Victoria Rail Trail, to Hwy 35, was soul-sucking. As I discovered today, the 6km paved section west of Hwy 35 seen below was anything but.
Returning Along Gray Road, Fallis, and Edgerton
The return home would take me along Gray Road and Fallis Road just west of Hwy 35, including a few km's of the rugged ATV trail that the Scugog area is famous for.
The fun part of Gray is a 2.5km stretch of rugged ATV trail just west of Hwy 35, including a patch of hilly deeply grooved road.
Towards the end, I discovered but did not explore another one of the many conservation areas sprinkled throughout the Scugog area.
The 3.5km of Gray Road west of Century Farm Road was back to perfect, hard and fast, gravel.
Gray Road ends at Manvers Scugog Townline. The road south appears to be perfect gravel. The road north to Fallis Road, more ATV trails.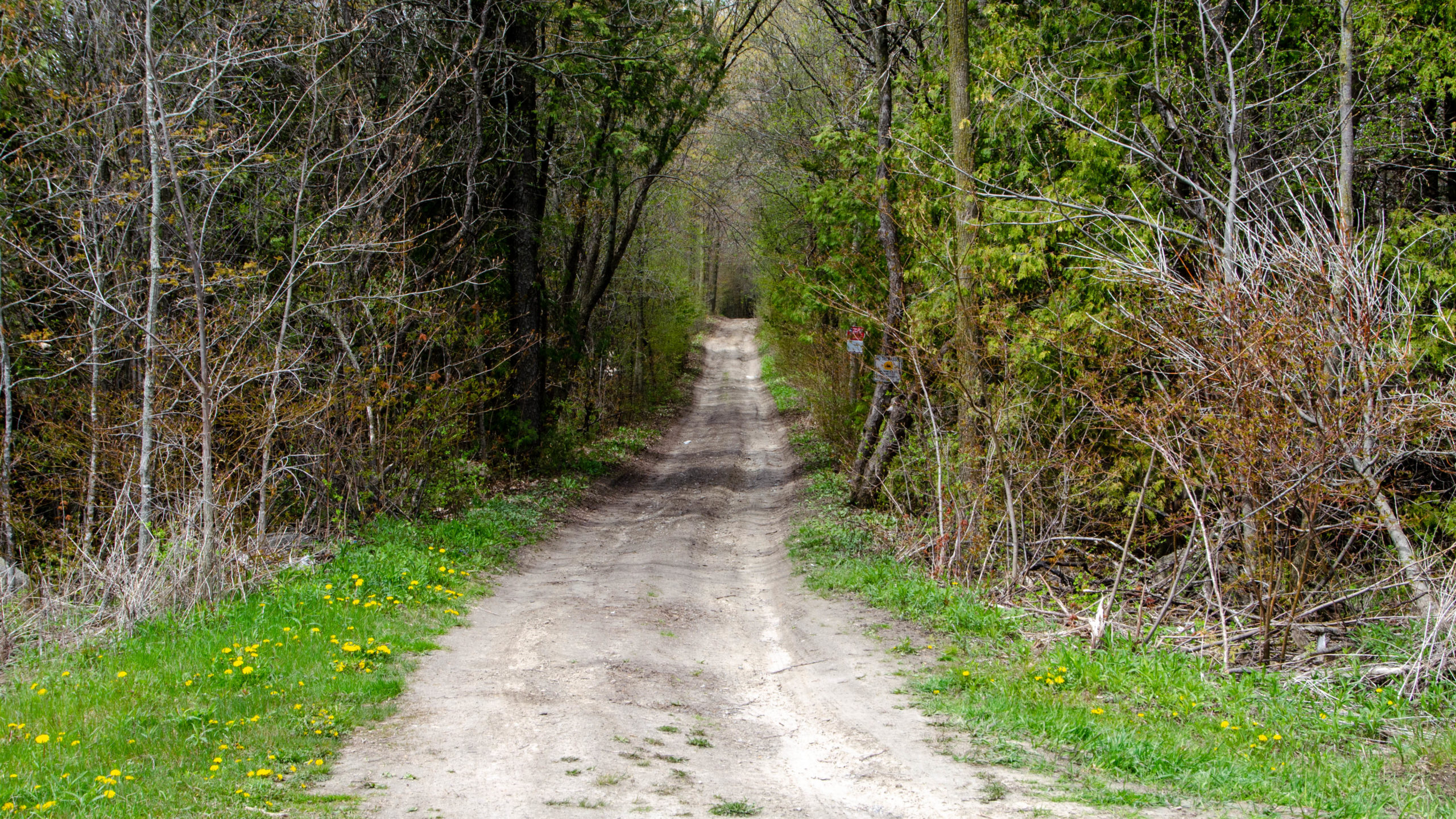 The picture below was one of the few questionably rideable sections of Manvers/Fallis. Although this was only a short stretch of road, under 2km, it was some of the wettest and muddiest roads I can remember.
With Manvers out of the way, my route took me along a paved, but lightly travelled section, of Edgerton Road, through the Town of Blackstock, before looping back to Port Perry Hoskin Airport.
From here, I decided to follow Shirley Road to Simcoe Street to see if a familiar site from my youth still existed, the famous to me, but probably obscure, Autohenge.
I'm sad to report, that Autohenge was torn down almost thirty ago, in it's place did manage to come across this massive duck on Simcoe St. just south of Shirley.
Final thoughts on the day, the Tour of Scugog is definitely rideable, including all parts west of 35, with just enough craziness thrown in along that stretch of Ballyduff, east of 35.
As for my thoughts on this route, the out to 35 and the initial stretches on the way back was perfect, with enough variety to keep things interesting, and although it was nice to pass through Blackstock, I would prefer to find more gravel for the way home.
Thanks for reading,
Cory