Reading Time:
7
minutes
BOOM! And just like that, the door to 2021 slams shut, and the New Year begins.
I want to start by saying that I'm incredibly grateful.
These last 18 months have been very challenging for many people. I can't imagine what it must feel like for the thousands of families affected by losing someone to this disease. The hundreds of thousands of workers and businesses going through unimaginable personal and financial hardship. Or the front-line workers putting their lives and mental wellness on the line every single day.
Thankfully my family is doing well. Although we miss visiting friends and family as much as we have in the past, we are safe, healthy, and have found new ways to have adventures and stay connected.
For me, it's often too easy to focus on the crazy, but when times are feeling blue, I turn to Monty Python for inspiration…
If life seems jolly rotten,
There's something you've forgotten,
And that's to laugh and smile and dance and sing,
When you're feeling in the dumps,
Don't be silly chumps,
Just purse your lips and whistle, that's the thing.
And always look on the bright side of life,
Always look on the right side of life.

Monty Python – Life of Brian
If 2021 taught me anything it's to make the choice to be happy, to appreciate every moment you have with family, with friends, and to live outside your comfort zone seeking adventure.
In fact, I came across this paraphrased quote while reading Thunder and Sunshine, quick book review to shortly follow, which perfectly explains why.
Because we don't know when we will die, we get to think of life as an inexhaustable well. Yet everything happens a certain number of times, and a very small number, really… How many times will you watch the full moon rise? Perhaps twenty. And it all seems so limitless."

Quote by Paul Bowles from Sheltering Sky, as paraphrased in Thunder and Sunshine
So please join me as I take a look back at '21.
2021 Recap
Where do you find motivation?
For me, it's the next race.
Although I love that feeling only an intense exercise session can bring, getting out the door is always a struggle.
With no races on the calendar, my long rides became touring rides, my easy runs soon felt like my hard runs.
The worst, with running, I didn't even care. By early July I came to terms with the fact that I was entering my mid-forties, my best days were behind me, and the time to retire the racing shoes was near.
Then like magic, the lockdowns eased, the amazing people at Multisport Canada hosted their first event the Barrie Triathlon, and the magic/motivation was renewed.
Arriving in Barrie for that first race in almost two years was incredible. I didn't do nearly as well, as I had hoped, but I felt the magical "IT" for the first time in forever.
I don't know if I'll ever be the man I was in 2016 or 2019, I don't know if it matters, but my racing days are far from over.
Goals in '22 – Consistency with light runs/rides on my rest days, seeking to build better endurance with active recovery. Also to ensure that I have targeted high aerobic sessions as an active part of my regular routine.
By The Numbers
Despite all that talk of lacking motivation I still managed to find a way to end with some pretty good numbers, including:
Only 19 days all year where I didn't walk/run/bike/swim
Grand totals across all activities of 768 activities, 6,000km, 588 hours, and 253,000 calories
137 runs, 1,264 kms, in 114 hours
101 rides, 3,895 kms, in 202 hours
38 swims, 45 kms, in 24 hour
4 million steps
3rd fastest Olumpic at the Gravenhurst Triathlon
9th fastest 10k at the Scotiabank Marathon 10k Edition
2nd fastest 5k training for the Tannenbaum 10k
Top 8% finish at the Tannenbaum 10k despite insane winter conditions
Goals in '22 – 1,500 km running, maintain biking, and 100 km of swimming
2021 Top Performing Posts
With almost 14,000 views in 2021 representing a 300% growth over 2020, it's been a pretty successful year. All this despite basically neglecting the blog these last three months.
The top posts were:
Durham Destroyer – The Rookie
795 Views
The Motherload Loop 1
664 Views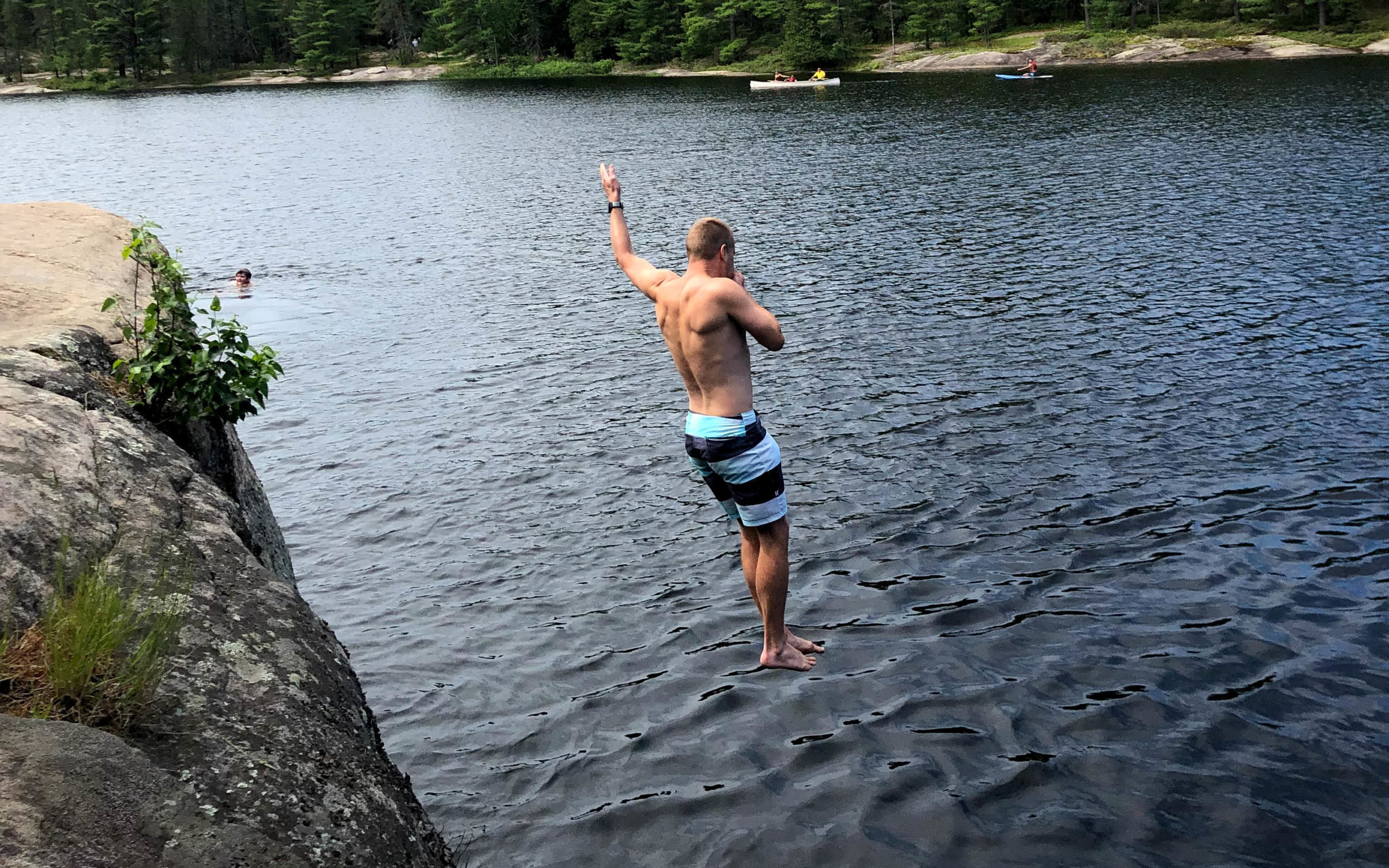 Grundy Lake Provincial Park
658 Views
Durham Destroyer – I'm Not Worthy
658 Views
Notable mentions with over 500 views each include Cannonball 300 Bikepacking Loop Day 1, Packing for a Two Night Bikepacking Trip, and Burks Falls Loop East of Hwy 11.
Goals for '22 – More product reviews, more campsite reviews, and more ride reports.
Looking Ahead to 2022
Racing is back and my calendar is full including:
March 27 – Around the Bay 30k
April 24 – Paris to Ancaster 70k
May 8 – Sporting Life 10k
June 11 – Gravenhurst Olympic Tri
June 25 – Welland Long Course Tri
September 11 – Lakeside Olympic Tri
September 18 – Niagara Falls Barrelman 70.3
October 16 – Scotiabank Marathon
Plus at least 2-3 bikepacking trips exploring more of what Ontario has to ffer.
2022 in Pictures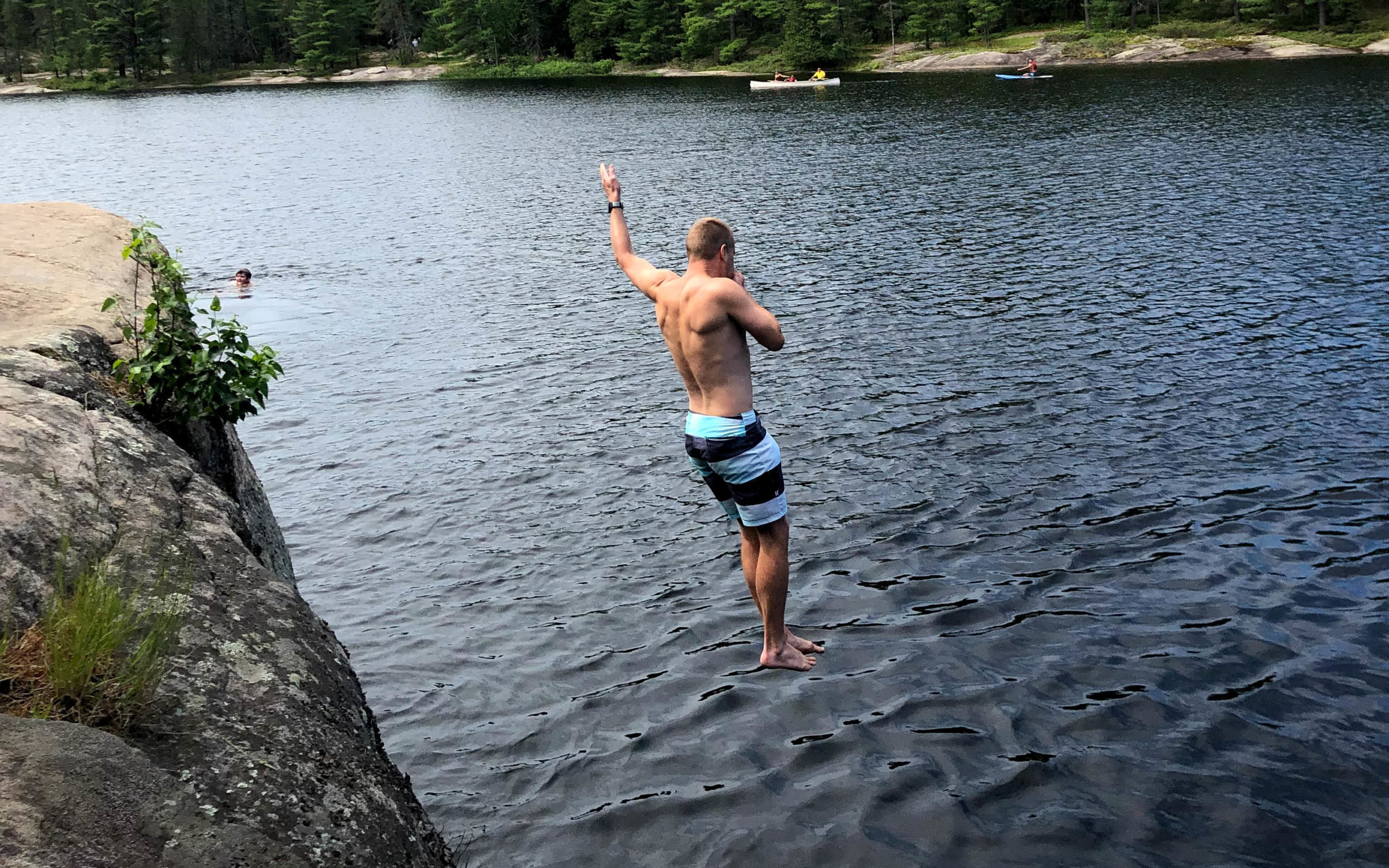 Dabbling in Photography
It seems that big bike rides with lots of pictures were the theme for the year. Taking that extra time to slow down, explore new places, and soak up the scenery was a huge motivator. So much so that I sometimes began to question what I preferred more, the biking, or the act of photography itself.
As the nights got shorter, and the days got colder, the long rides came to an end, but the photography didn't.
Here are a few of my favourite photos from my new adventures in photography.
If you're looking for more pics like this, please follow my Instagram at instagram.com/corykawapics.
---
That's all for now.
Wishing you and your's all the best in 2022.
Thanks for reading,
Cory